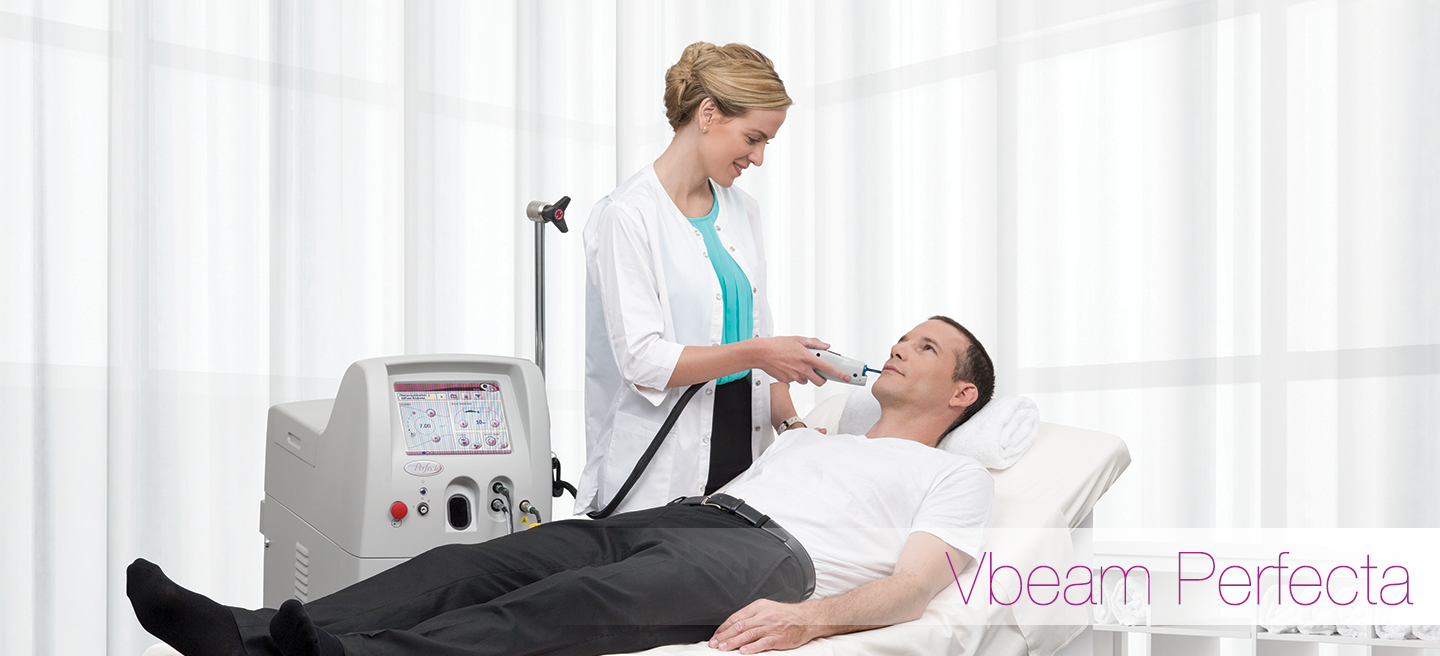 What is VBeam Perfecta? It's a cosmetic treatment that uses pulsed due laser to treat patients for pigmented lesions, vascular problems, and other similar skin conditions.
Because each pulse from the laser is composed of eight individual micro pulses across the energy spectrum, beams of different colors can be created.
Thus, the laser passes right through the dermis and epidermis, affecting the hemoglobin: the red protein in blood cells.
Those With Rosacea Check Here
In general, the VBeam Perfecta can be said to be a cosmetic treatment for reducing redness in individuals.
While the laser can be used to treat many different conditions, from wrinkles to acne, and can help with different pigmentation issues, VBeam has particular usefulness for treating rosacea.
Rosacea is a skin condition that causes redness and swelling and breakouts in the skin that highly resemble acne. Because the condition is an immune disorder, it is notoriously recalcitrant to treatment and can cause extreme self-esteem issues in individuals who have suffer from it.
Individuals who use VBeam to treat their rosacea might see improvement as high as 50 percent to 75 percent after just a few treatment sessions.
Is VBeam Right for Me?
Like many laser treatments, VBeam is exceedingly safe, and it even boasts milder side effects. In general, VBeam patients should expect mild bruising at the worst–and the bruising can even be predicted in advance.
In terms of cost, VBeam is in the medium range for cosmetic laser treatments. Because treating a condition such as rosacea can take as little as five sessions, VBeam is one of the best options on the market
Interested in VBeam but not sure if it's right for you? There are many laser treatments which have slightly different aims, or treat different conditions.
If you want to find out more, call our office today to schedule an appointment.