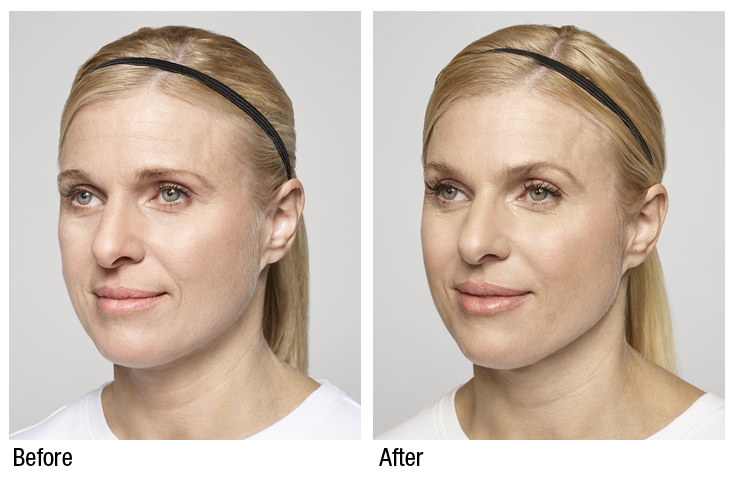 RESTYLANE RESTON
Restylane-L is the first hyaluronic dermal filler. This wrinkle-correction filler is FDA-approved and made to rejuvenate your appearance, adding volume and fullness in your face and skin.
Treatments will require only a small number of needle insertions. It is rather painless. So painless and effective, Restylane has been included in millions and millions of treatments—over 30 million worldwide, in fact.
What Is Restylane Used For?
This filler is as versatile as they come. Restylane can return your face to its youthful vibrancy. The results are long-lasting and help with any of the following:
Scar lines
Crow's feet
Nasolanial folds
Cheek contour augmentation
Chin augmentation
Lip augmentation
Acne and chickenpox scars
Smile lines
Creating lip border definition
Frown lines
Hollow, worn-out look under your eyes
The Restylane line of products each provide a unique touch of beauty, and all help maintain natural and flexible expressions in your face.
For wrinkles and folds in your face, Restylane, Restylane Lyft, Restylane Refyne, and Restylane Defyne is just for you. Restylane Silk is designed for lip enhancement and Restylane Lyft will, you guessed it, lift and add volume to your cheeks.
All Restylane products are of a transparent, gel consistency. The difference between each of the sister products is the size of the gel particles.
What Exactly Is Hyaluronic Acid?
Hyaluronic acid, also known as Hyaluronate, is a natural substance found in every one of us. It holds moisture and replenishes our skin. It is also responsible for lubricating our joints. In short, it is the premier hydrating ingredient for any skin care.
Because it's not produced from animals and fully biocompatible, there is zero risk of allergic reaction. Restylane contains stabilized Hyaluronic acid and a sodium chloride solution with a pH of 7.
How Long Are the Treatments?
Because allergy testing isn't required, when it comes to working with Restylane, treatment typically takes no longer than 30 minutes.
The exact time only depends on what correction you're having done.
Do Restylane Injections Hurt?
Injections are basically pain-free. There is actually a numbing element (lidocaine) within Restylane itself. Your physician will be using a micro-cannula to place the filler. You will hardly feel the micro-cannula's flexible, round tip.
How Long Will It Take to See Results?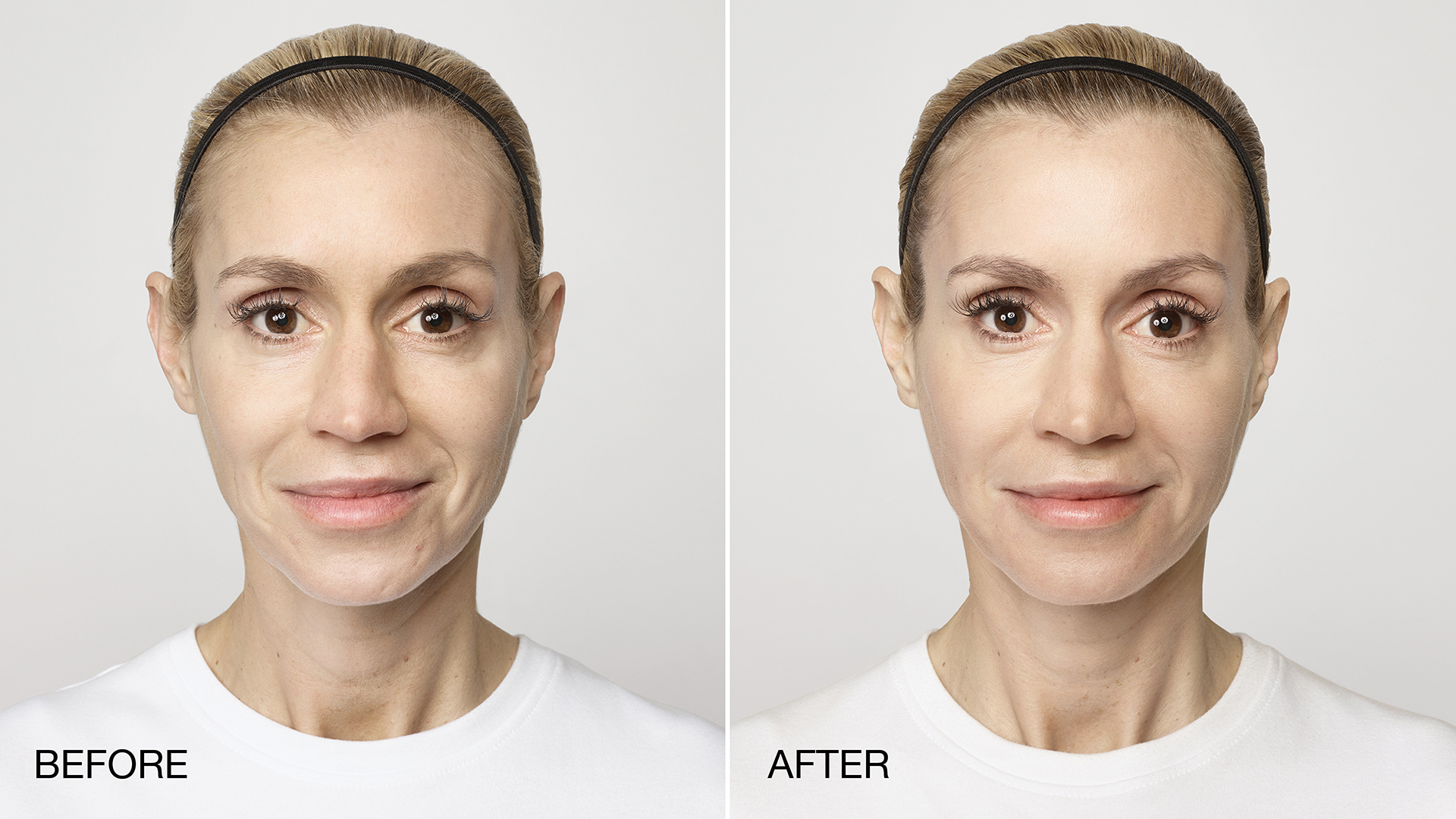 Results are immediate. And we mean immediate. You will see a major difference when you walk out and and take a look at the mirror in your car—if somebody hasn't already complimented you.
The treated area will have slight redness and swelling. It is crucial to avoid massaging or rubbing the treated area for the 48 hours following your treatment. It is also wise to skip a few tanning sessions because the treated area shouldn't be exposed to intense heat or extreme cold, either.
Lip treatments may leave some unevenness but that is just the swelling; it will balance out within a few days.
What You Need to Know Prior to Treatment
To minimize chances for bruising and bleeding, don't take any aspirin, non-steroidal anti-inflammatory medications before visiting the clinic for treatment.
Any (Possible) Side Effects?
There are only rare side effects outside of the redness and tenderness we touched on earlier. Swelling, bruising, headaches and lump formations will be gone in about a week. More serious effects involve onset infections, herpectic eruptions, and superficial necrosis on the treated area.
And as with all skin injections, there is risk of infection.
What Should You Tell Your Doctor?
Your doctor should always know what medication you're on and if you're using any blood thinners. Also, be sure to let your doctor know if you're pregnant or breastfeeding. The effects of Restylane on pregnancy is still unclear. Finally, let them know if you have a history of scarring and if you may be planning any laser treatment/chemical peel.
What Is Used Alongside Restylane?
Patients see incredible results coupling Restylane with Dysport or Botox injections. Simultaneously, wrinkles don't stand a chance and make way for a smoother, younger and relaxed appearance.