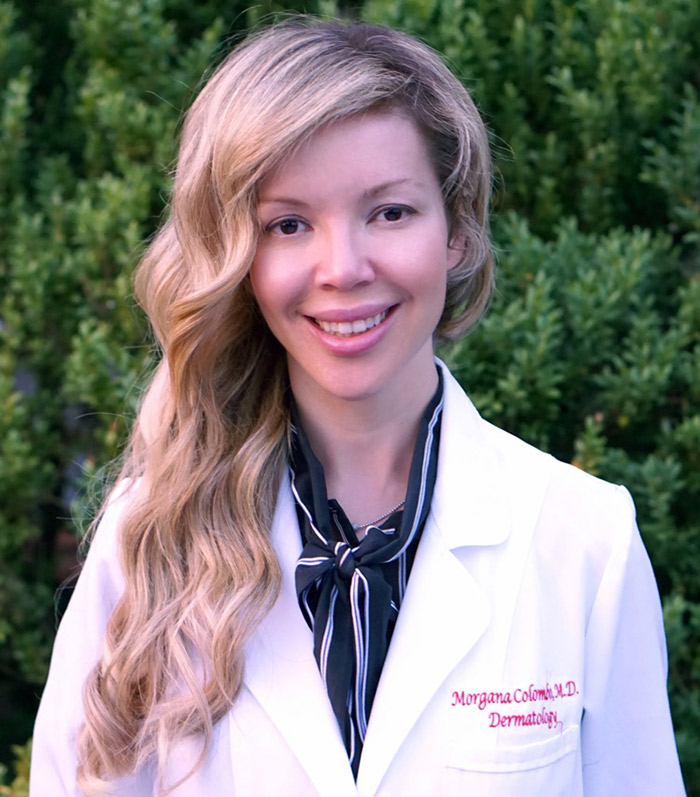 Dr. Morgana Colombo, MD, 
FAAD
Dr. Colombo is a board-certified dermatologist and native of Brazil, fluent in both Portuguese and Spanish. A diplomate of Temple University, Dr. Colombo went on to earn a Master of Science and a Medical Doctorate from Thomas Jefferson University prior to completing Internal Medicine and Dermatology Residencies at MedStar Georgetown University Hospital/MedStar Washington Hospital Center in Washington, DC. She has authored articles in the Journal of Dermatological Science and is an active member of the American Academy of Dermatology, the American Surgical Dermatology Society, and the Women's Dermatology Society. Dr. Colombo has been practicing dermatology in the DC area since 2011.
Due to extra training in internal medicine Dr. Colombo is able to handle with confidence more complex medical cases. She is well versed in all aspects of dermatology including skin cancer screenings, treatment of various medical conditions such as acne, eczema, etc. and has great expertise and experience with cosmetic procedures such as neurotoxins, fillers, lasers, and Kybella®.
Dr. Colombo likes to stay fit and in her spare time enjoys pilates and cardio workouts at the gym or long nature walks. She is a huge dog lover and enjoys spending time with her Maltese dogs.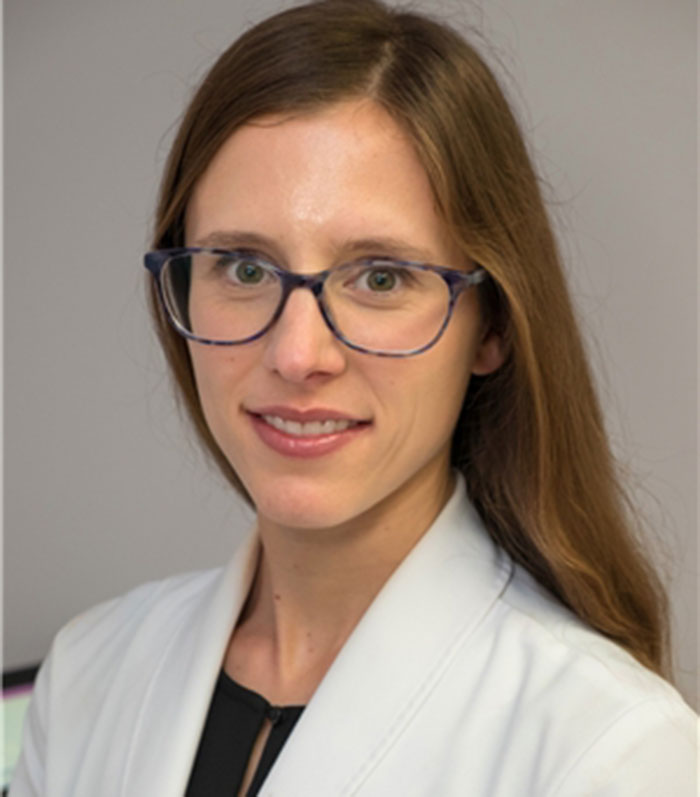 Dr. Teresa Nasabzadeh,  MD, FAAD
Dr. Teresa Nasabzadeh, also known to many of her patients as "Dr. Tess," is a native of Bucks County, PA. She graduated as co-valedictorian from Lafayette College where she pursued a double major in Biology and Government and Law. Dr. Nasabzadeh received her medical degree in 2010 from Georgetown University School of Medicine. She then completed a five year combined residency program in Dermatology and Internal Medicine at Medstar Georgetown University-Washington Hospital Center. She is board certified by the American Board of Dermatology.
Dr. Nasabzadeh has published articles in the Journal of the American Academy of Dermatology and has presented research at the American Society of Clinical Oncology annual meeting. She has particular interest pediatric dermatology, cutaneous oncology, and the management of complex dermatologic diseases.
At Integrated Dermatology, Dr. Nasabzadeh specializes in medical dermatology, skin cancer and the latest in acne treatments.
In her free time Dr. Nasabzadeh enjoys spending time with her husband and two young children.