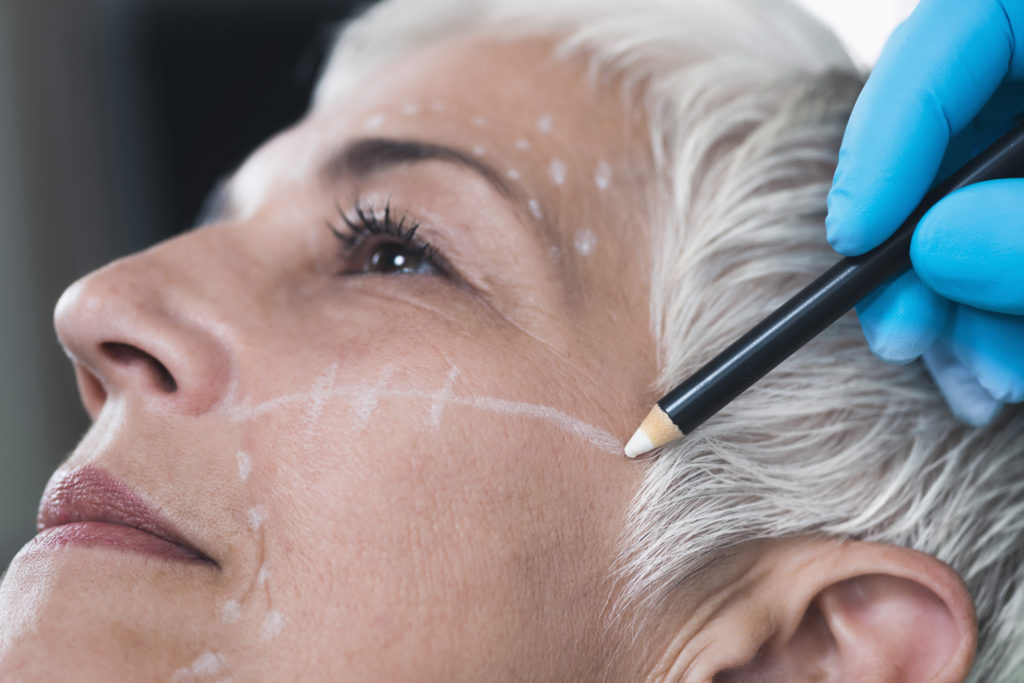 Silhouette Instalift in Reston, VA, offers patients in Northern Virginia a safe, effective, and non-surgical way to rejuvenate your face and neck.
Have you noticed that your cheeks are starting to sag? Is your jawline disappearing? Do you have bothersome jowls that made you look older?
If this is you, keep reading to learn all about this revolutionary facelift alternative.
What Is Silhouette Instalift?
Silhouette Instalift in Reston, VA, is a minimally-invasive procedure that is designed to lift and reposition sagging skin on the cheeks, jawline, and jowls. It utilizes absorbable sutures with bidirectional cones to gather the deepest layer of skin, pull it up and back, and hold it in place for instant and natural facial rejuvenation.
What Can Patients Expect From the Procedure?
During a Silhouette Instalift treatment, a very thin needle is used to deliver absorbable sutures with cones under the skin in the direction that will achieve the most lift. This process is performed bilaterally and takes approximately 45 minutes.
Not only do the newly-placed sutures provide immediate tightening and contouring, they also produce an inflammatory response and increase collagen production. As a result, the skin's internal structures become stronger and more supported for long-lasting benefits.
Who's a Good Candidate for Silhouette Instalift?
Silhouette Instalift in Reston, VA, is an excellent option for women and men who are concerned about mild to moderate skin laxity. For best results, patients should be at a stable weight and have sufficient facial fat and skin elasticity.
It's also well-suited to individuals seeking a non-surgical and non-injectable alternative to a facelift.
Is There Any Downtime After Silhouette Instalift?
One of the key advantages of Silhouette Instalift is that it requires little-to-no downtime. Patients may experience mild tenderness and swelling for approximately 48 hours after, and most are able to resume normal activities the following day.
Learn More About Silhouette Instalift
If you are considering a facial rejuvenation treatment and would like to learn more about Silhouette Instalift in Reston, VA, please contact our office today to schedule a consultation with board-certified dermatologist Dr. Morgana Colombo.