Summer is the perfect time for a skincare routine update. The longer days of sunshine and heat mean your skincare routine might need to be altered. Here are the top summer dermatology skincare tips to keep your skin healthy, hydrated, and happy all summer long.
Slather on the Sunscreen
If you do nothing else, wear sunscreen! Choose a broad-spectrum SPF 30+ and don't forget to choose a lip balm with protection as well. Wearing sunscreen is perhaps the most important thing you can do for your skin. Protecting against sun damage reduces your risk of cancer but it also slows the signs of aging.
Moisturize
Although the summer air isn't as dry as the winter air, you still need to moisturize. Choosing a light moisturizer can keep your skin hydrated without weighing you down. You can also choose a moisturizer with SPF for an added layer of protection. And as always, drink plenty of water.
Wash Your Face
In the summer, you may feel the constant need to wash your face. However, this can actually dry your skin out. The natural oils on the top layer of skin help your skin retain moisture. Removing them can dehydrate the skin. Stick to showering one a day and rinsing your face with a gentle cleanser twice a day. If you need to, you can use blotting papers to absorb excess sweat.
Update Your Makeup Routine
In the summer heat, a full face of makeup can feel heavy and cloying. Not to mention its much easier to sweat it off in the summer sun. Going lighter on the makeup can be a good break for you skin. Just like sleeping without makeup, it allows your skin to breathe better.
Now, as much as we talk about sunscreen, nobody wants to slather on SPF over their perfect makeup. But your skin still needs protection. Instead, choose makeup with protection. You can choose a moisturizer with SPF or a broad-spectrum powder. While this helps, it should not be the only sunscreen you wear.
Sun Protective Clothing and Accessories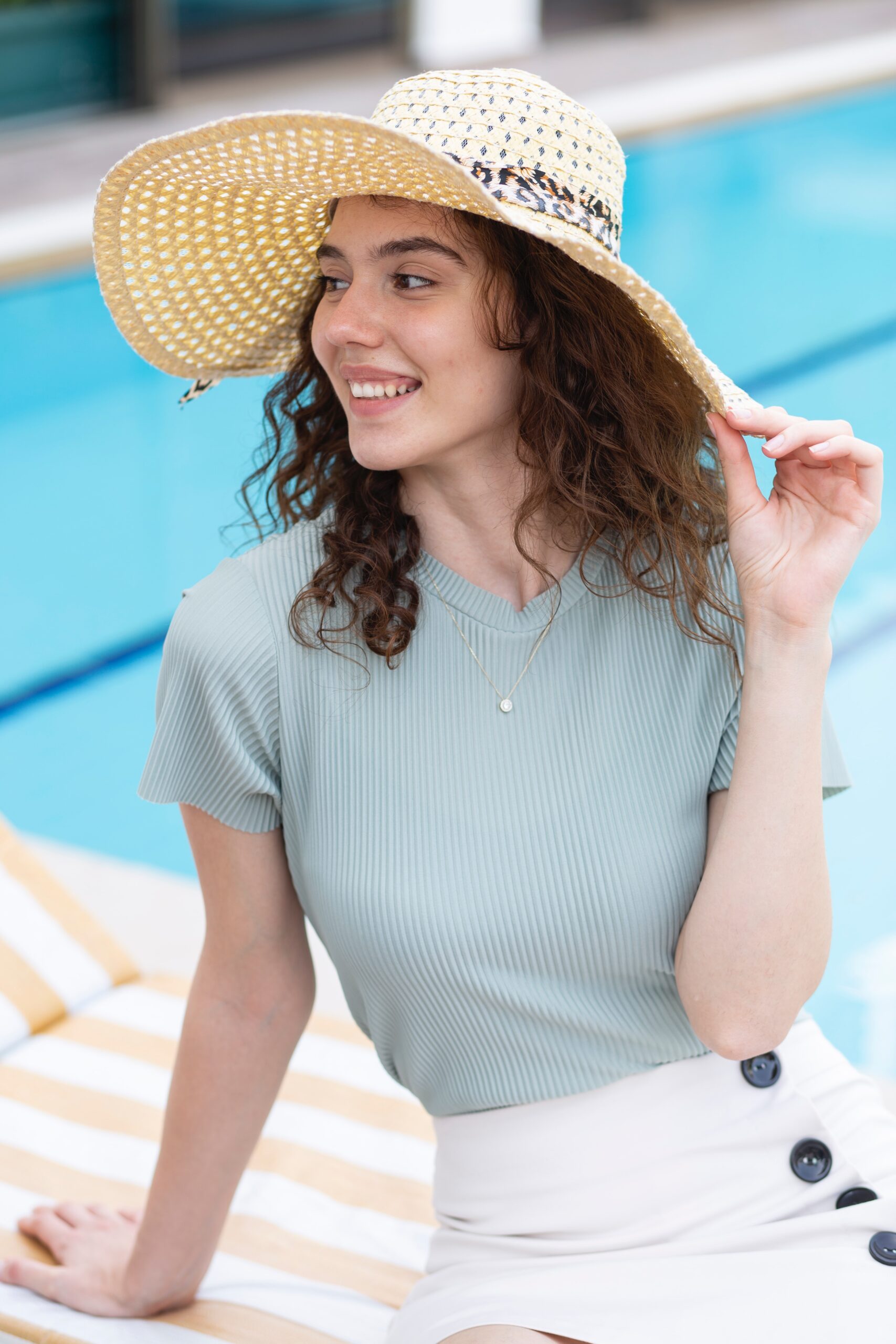 A great way to protect your skin while still enjoying the sunshine is to choose sun protective clothing. Choose dark colored clothes with woven fabric or UV absorbers, wide brimmed hats, and UV-400 sunglasses.
Exfoliate
Its true that sunscreen is important but combined with sweat it can do a number on your pores. Exfoliating one or twice a week helps reduce blemishes and unclog pores. DO NOT exfoliate if you are sunburned. Let the skin heal. Otherwise, you can exfoliate one a week, maybe twice with a gentle exfoliant. Overdoing it will cause dry, tight skin.
Self-Tan
There is no such thing as a healthy tan. Even if its not painful, a tan is technically sun damage. The skin darkening is a response to UV radiation damaging skin cells. Instead, use a self-tanner to get a sun-kissed glow.
Best Summer Dermatology Skincare Tips
If you are looking for the best summer dermatology skincare tips, try these. To speak to a professional about your skincare, please contact Integrated Dermatology of Reston.